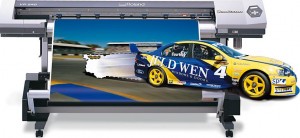 Get your next digital large format prints from GPrint Printing
Ideal for window placement, product releases and whatever you need to get noticed. Advantage Copying's posters will help you stand out from the rest!
Our Digital Large Format Printer/Cutter delivers ultimate photo quality with contour tones and smooth transitions. And with a huge array of stocks available to meet your sizing requirements and a plethora of finishing options to maximize durability, your images will be brought to life. GPrint posters ensure long lasting vivid colours and high–impact to make a great impression.